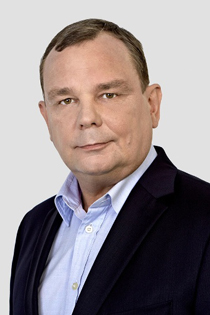 Andris Ozoliņš
Member of the Supervisory Board
Andris Ozoliņš has acquired Executive MBA degree from RTU Riga Business School. He has furthered his education in the University of Wales specializing in economic integration and has obtained The Professional Banker Certificate from Chartered Institute of Bankers. He has also studied at the International Institute for Management Development in Switzerland and the European School for Management and Technology in Germany.
Andris Ozolins has more than 20 years of experience in business management. He has served on the Board of DnB Bank for 13 years and since 2004 has been Chairman of the Board; 2010-2011 he was also a member of the management committee of DNB NORD Bank ASA, responsible for private and corporate business in the Baltics, Poland and Denmark. Since 2013 he has been a member of various councils in the private and public sector enterprises.
He has been awarded the Cross of Recognition of the Republic of Latvia.
He is currently a board member of the Freeport of Riga.
Member of "Latvijas gaisa satiksme" Supervisory Board since 7.02.2020., holds office for a term of 5 years.  A.Ozoliņš meets the criteria of an independent Supervisory Board member.
Back