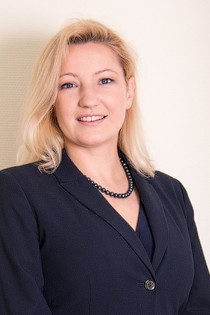 Ilze Aleksandroviča
Member of the Board
Member of the LGS Board since 16.06.2012. Appointed as member of the LGS Board for a term of five years from 16.06.2020. Ms.Aleksandroviča is responsible for the Air Traffic Management Department.
She obtained Master Degree in International and EU Law at Riga Graduate School of Law, Bachelor Degree Summa Cum Laude in International Business Administration at the Concordia International University in Estonia, specialized in International Finance.
Ms.Aleksandroviča studied Social Sciences, International Relations at European Studiesfaculty of Rīga Stradiņš University.
She has got a grant for studies at Wycombe Abbey School in Great Britain and graduated from Riga School of Commerce.
Previously I.Aleksandroviča has been a Deputy State Secretary of the Ministry of Transport of the Republic of Latvia as well as a Member of the Council of the Latvia's national airline "Air Baltic Corporation" and a board member of SJSC "Latvijas Pasts". For almost eight years she worked at the Ministry of Finance of Latvia in the EU Funds planning department on project monitoring issues, management systems and EU Funds planning.
Ms.Aleksandroviča likes to spend her free time reading and attending different cultural events, especially theatre and considers cooking as a way to relax. Besides she is interested in motorized and extreme sports and goes in for skiing.
Back