Heads of Lithuanian airport control towers visit LGS to share experience
28 Nov 2022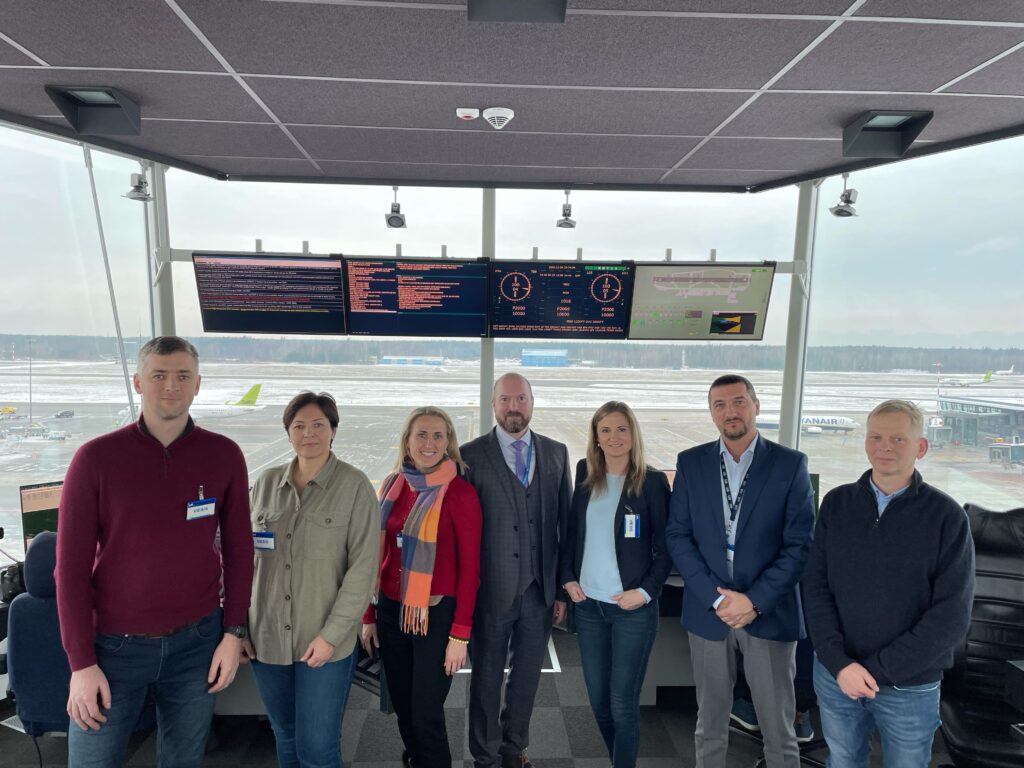 On 24 and 25 November state joint stock company "Latvijas gaisa satiksme" hosted an experience sharing visit for their Lithuanian counterparts – the heads of the control towers at the Vilnius, Kaunas, Palanga and Šiauliai airports
Over the course of the two-day visit the guests had a chance to see the LGS air traffic control (ATC) tower and the ATC centre, the training simulator and digital tower, as well as other sites and equipment. They also had the opportunity to try out the systems at the disposal of LGS, its procedures and documentation.
The Lithuanian colleagues also obtained answers to their questions about allocation of duties between the ATC tower and ground control, coordination between the tower and airfield access, and between the tower and the airport, separation of traffic on the apron and many other issues.
"Latvijas gaisa satiksme" is open to further sharing its experience and achievements, should it be necessary in future.
Back