Operators of unmanned aircraft can now access information about drone no-fly zones on portal
09 Jan 2020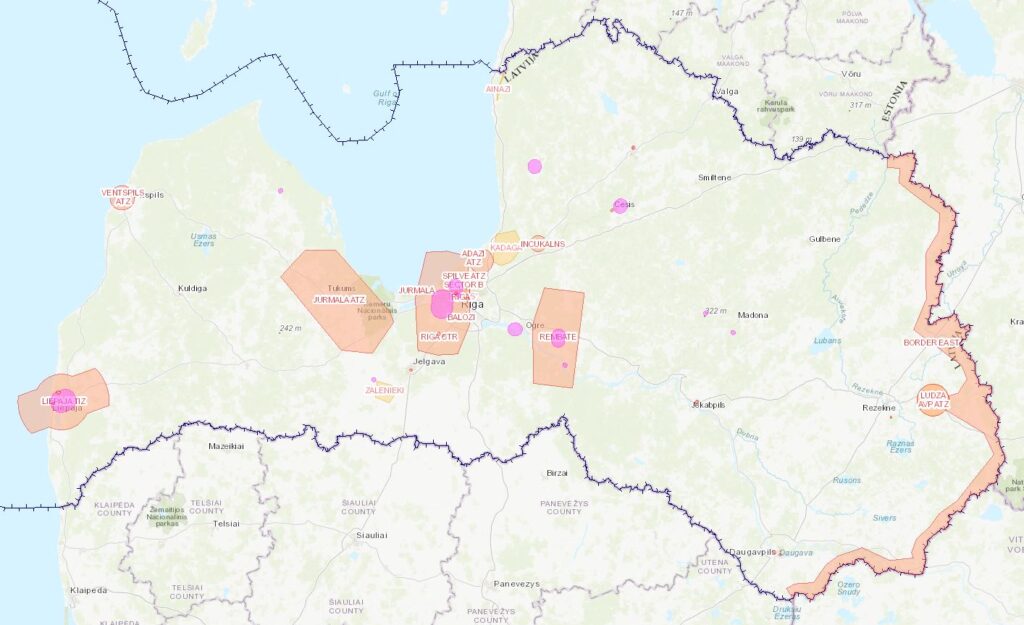 As of 2 January, operators of unmanned aircraft or drones can easily obtain information about the location of objects in Latvia over which drones are not permitted to fly and relevant flight restrictions. A map containing this information is available on the website of state joint stock company "Latvijas gaisa satiksme" (LGS) https://ais.lgs.lv/ under the section Integrated Air Navigation Information: https://www.airspace.lv/drones.
This information is constantly updated.
"Drones are increasingly being used for various purposes, the industry is rapidly evolving, and unmanned aircraft will become ever more popular. However, drones must not interfere with the functioning of infrastructure by, for example, flying over or near airports, military structures or objects pertaining to state security. Unfortunately, there have been cases where, mostly due to lack of information, drone operators have flown their aircraft in areas where it is forbidden to do so, thus endangering, for example, airplanes taking off or landing at Riga airport. We have now made available a map of no-fly zones and the coordinates of restricted structures, and we hope that this will help significantly reduce the number of violations," Dāvids Tauriņš, Chair of the Board at LGS, explains.
The information is published in accordance with the requirements contained in Cabinet of Ministers Regulation No. 368 "Procedure for flights of unmanned aircraft or other types of aircraft". In turn, information about the location of structures and relevant flight restrictions is provided to the Civil Aviation Agency by the owners or holders of these structures in accordance with legislation on the management, structure and alteration of the air space of the Republic of Latvia.
Back