LGS signs contract for 26 million EUR co-financing from EU for construction of air traffic control tower
24 Apr 2023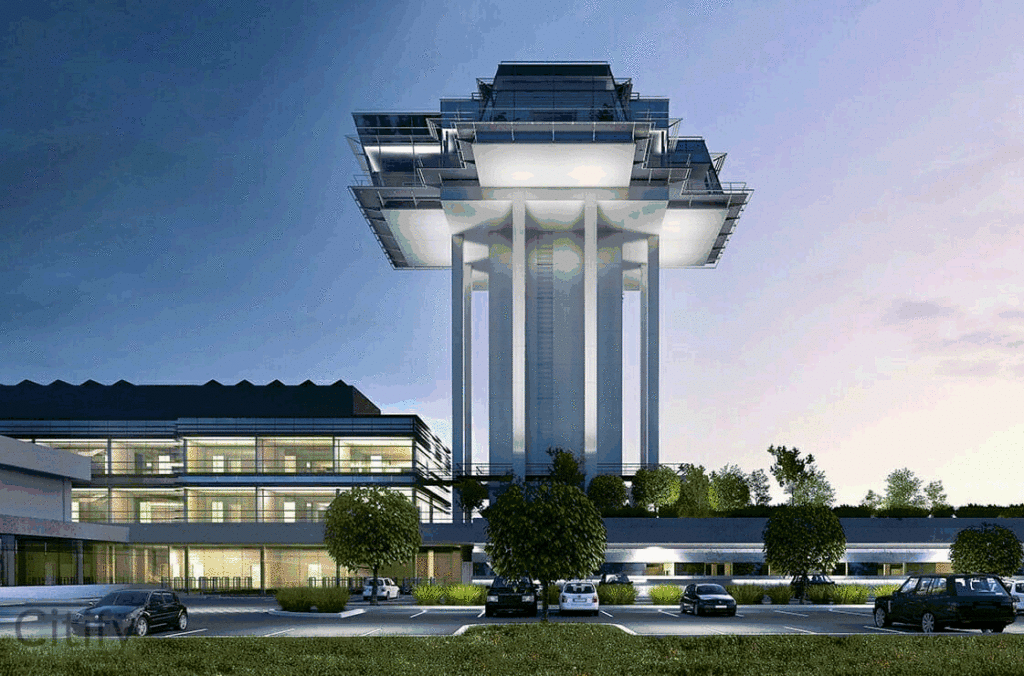 Last week state joint stock company "Latvijas gaisa satiksme" (LGS) signed a contract with the European Climate, Infrastructure and Environmental Executive Agency (CINEA) on issuing European Union co-financing in the amount of 50% for improving air traffic control infrastructure and adapting it for both civilian and military objectives. The total amount of the co-funding is 26.263 million EUR and it has been issued for the construction of a new air traffic control tower at Riga International Airport.
Taking into consideration that Riga International Airport is an important section of the Trans-European Transport Network (TEN-T), the new air traffic control tower is a prerequisite for the successful further development of the airport, so as to ensure the safest and most cost-effective air traffic control in the busiest airport in the Baltics. The air traffic control modernisation project will ensure the harmonised development of the airport and LGS infrastructure, integration of civilian and military air traffic by strengthening civilian-military mobility. The technological features of the tower will allow for optimised interaction of in-bound and out-bound flights, as well as the alignment of horizontal and vertical lines, reduced fuel consumption, emissions and noise, and continuity of flights as much as possible. It will therefore contribute to the objectives of the European Green Deal.
The air traffic control tower which is currently in use at Riga Airport was built in 1973 using the engineering and design solutions available at that time. The tower is no longer suited for the needs of the airport and is hindering the introduction of modern and innovative technologies.
Having won the sketch competition, architecture firm "ARHIS ARHITEKTI" partnered with "Leo A Day", one of the largest architecture, engineering and interior design companies in the USA and globally, to elaborate the design of the new air traffic control tower.
"Now, having signed the contract, we can say that there is no turning back in the process of the construction of a tower, from which both civilian and military flights will be controlled. Riga airport will have a new tower, which will provide further development opportunities for the airport, as well as for ever higher air traffic control safety. Furthermore, the new facility will allow for the introduction of modern technologies, including the Remote Control Tower technology for other airports in Latvia, where it will be possible to control air traffic from Riga," Dāvids Tauriņš, Chairman of the Board at LGS, highlighted.
On 12 May 2022 CINEA announced a call to submit projects in the transport sector for CEF co-funding with the special condition that the projects must be aimed towards adapting transport infrastructure for both civilian and military purposes. LGS prepared an appropriate project application "Riga Enhanced ATM Infrastructure Development" and, having obtained positive opinions from the Ministry of Transport and the Ministry of Defence, submitted the application to CINEA, which, in turn, supported the issuing of funding.

Back